Services & Capabilities
In order to enable our clients to make informed decisions, BAST provides fit for purpose pharmacometric consultancy services ranging from stand alone data analyses to long term strategic project support leading to NDA submissions.
Pharmacometric Consultancy Services
The members of the BAST team possess the necessary experience and skills to effectively communicate modelling results to non-technical as well as expert audiences.
The modelling and simulation work of BAST will support the selection of the right drug candidate administered at the right dosing schedule to the right patient population.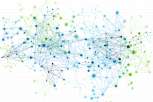 Population Pharmacokinetics (popPK)
We offer a thorough description of pharmacokinetic behaviour within a patient population, including quantification of variability, and relating the variability to various intrinsic/extrinsic factors and assessing potential drug-drug interactions.
Population Pharmacodynamics (popPD)
We offer an evaluation of the biochemical and physiological effects of drug exposure within a population, creating semi-mechanistic population models capable of assisting key decision making.
Exposure-response Analysis
Our capabilities allow us to analyse a wide variety of response data for both efficacy and safety endpoints, relating outcomes to exposure/dose rate. Regression analysis, time-to-event analysis and ANOVA are just some examples of what we offer.
Paediatric PK/PD
We offer an informed extrapolation plan based on popPK/PD models developed for paediatric patients, allowing us to support the development of the PIP, assist initial dose selection and advise throughout treatment development.
Optimal Trial Design
Our techniques allow a quantitative-based approach to trial design, allowing study design decisions such as number of individuals, dose levels and sampling times to be grounded in a robust mathematical framework.
Concentration-QTc Analysis
Our expertise in statistical analysis allows us to evaluate ECG and PK data and assess potential for QT prolongation. We can provide submission-ready C-QTc reports to assist building the case against a dedicated thorough QT-study. Furthermore we can offer state-of-the-art analysis of a thorough QT study.
Data Programming
Our team are able to create analysis-ready data sets for pharmacometric analysis, NCA or for use in a clinical study report. Preparation of datasets will be done under supervision by a senior scientist/modeller in order to produce ready-to-use quality-checked outputs.
Regulatory Support
Our significant industry experience of 30 years allows us to provide advice and guidance on regulatory strategy, perparing for meetings with authorities, participating in meetings and support in preparing key documentation for IND, NDA, PPSR / PIP.
Let's Talk
Choose from one or more of the options and we'll be in touch.
Or contact us directly